Business Interruption
Minimising The Loss To Your Business
You can never predict when unexpected events will adversely affect the normal running of your business, but when it does, getting a swift and fair settlement from your insurer is paramount in returning to "business as usual" as soon as possible.
Business interruption insurance claims are often very complex, and when you make a claim your insurer will appoint their own loss adjusters and other relevant experts to scrutinise your claim details and your policy with a view to minimising the potential pay out or possibly even repudiating your claim. Instructing an independent loss assessor, with the same knowlwdge and experience to handle your claim is the best way to ensure a fair and full settlement and minimising any delays in the process.
Additionally, at a time of "business stress", it is invaluable to have an experienced expert to deal with the insurance claim on your behalf, freeing up your valuable time to deal with the business itself. Certified Claims management will deal with all aspects of your claim from initial claim form-filling, obtaining estimates/valuations/expert appraisals etc. where necessary, ensuring quick progression of your claim and ensuring you get your full settlement entitlement under the scope of your insurance. We will also manage any reinstatement work to buildings if relevant to your claim.
Business interruption claims can include insurance claims in relation to the inability to operarate normally because of loss of property due to burglary as well as damage caused by vandalism, accidental damage, fire, flood, storms, etc.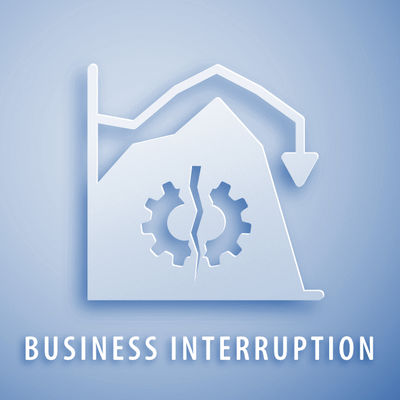 ✔ Authorised and regulated by the
Financial Conduct Authority
✔ Member of the
Society Of Claims Professionals (SOCP)
✔ Member of the
Chartered Insurance Institute (CII)